English Leather Belt
£10.95 (Approx $17 / €13)
Product details
This belt is our split hide leather created from the fibrous part of the hide left once the top-grain of the rawhide has been separated from the hide. During the splitting operation, the top-grain and drop split are separated. The drop split can be further split (thickness allowing) into a middle split and a flesh split. In very thick hides, the middle split can be separated into multiple layers until the thickness prevents further splitting. Split leather then has an artificial layer applied to the surface of the split and is embossed with a leather grain. Splits are also used to create suede.
This is our favourite type of belt as the quality and smell is outstanding, a nice thick belt and very high quality press studs make it ideal for swapping buckles and should last for years under normal use. Most sizes available and if you need something bigger or smaller then please ask and we will be happy to help.

View our delivery & returns policy
You may also like...
£18.95
FREE UK Delivery
(Approx $29 / €22)
Buy now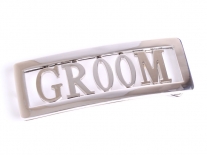 £9.95
FREE UK Delivery
(Approx $15 / €12)
Buy now
£15.95
FREE UK Delivery
(Approx $25 / €19)
Buy now
£15.95
FREE UK Delivery
(Approx $25 / €19)
Buy now