Personalised Belt Buckle
£12.95 (Approx $20 / €15)
Product details
As seen on TV and worn by Madonna (Boy Toy) and other celebrities, personalised belt buckles can finish off your individual style by creating your name, initials, club name, society or even making a statement to everybody else!
The letters come in nice shiny chrome or we also offer diamonte letters.
All of our personalised buckles are assembled with our own fair hands, we will produce yours as soon as the order is received and dispatched to you - in most cases the same day.
The buckle will arrive with you ready to wear, and already fitted to a belt (if chosen) ready to slide onto your favourite pair of jeans or trousers and look great, straight away.
What we can do:
All letters (A - Z)
1 - 7 characters per buckle (for 8 letters please contact us first)
Brilliant polished chrome finish
Choose silver chrome or diamante style letters
Letters measure approx 1½" tall
Perfect for men & women
Personalised Buckles & belts make a great gift too!
Our personalised belt buckles make a great gift for anybody! Whether it is a present for a birthday, Christmas, Fathers day, Mothers day or even a stag or hen do!
Please note: We have the right to refuse making buckles that may be considered offensive in our opinion, so if you are unsure then please ask first!
What size do I need when ordering a belt?
When when you purchase your belt we need your external waist measurement. This is the measurement for the belt to fit over any garments that you will wearing it with.
Usually this adds at least 2 inches to your normal waist size, however for the best results measure an existing belt from the pin in the buckle to the hole that you wear the belt on. Use the resultant measurement to order your belt.
View our delivery & returns policy
You may also like...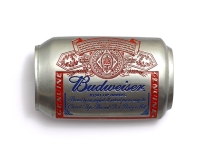 Budweiser Can (Colour)
Belt Buckle
£20.95
FREE UK Delivery
(Approx $32 / €25)
Buy now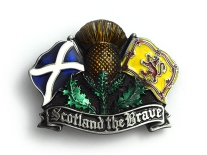 Scotland the Brave Thistle & Flags
Belt Buckle
£20.95
FREE UK Delivery
(Approx $32 / €25)
Buy now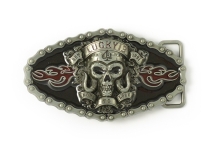 Lucky 13 - Born to Lose
Belt Buckle
£10.95
FREE UK Delivery
(Approx $17 / €13)
Buy now
£15.95
FREE UK Delivery
(Approx $25 / €19)
Buy now