Thunder Cats - Green and Silver Belt Buckle Belt Buckle
£10.95 (Approx $17 / €13)
Product details
Elevate your style to heroic heights with our exclusive Green Thundercats Belt Buckle. This meticulously crafted accessory boasts a round design with a vibrant green background, featuring the iconic Thundercats emblem intricately raised in gleaming chrome.
The perfect blend of nostalgia and contemporary style, this buckle is a must-have for Thundercats enthusiasts. With its unique design and premium craftsmanship, this Green Thundercats Belt Buckle is not just an accessory but a statement piece that adds a touch of retro-cool to any outfit.
Embrace the power of the Thundercats and make a bold fashion statement with this limited edition buckle – order yours now and channel the strength and style of your favorite animated heroes!
What size do I need when ordering a belt?
When when you purchase your belt we need your external waist measurement. This is the measurement for the belt to fit over any garments that you will wearing it with.
Usually this adds at least 2 inches to your normal waist size, however for the best results measure an existing belt from the pin in the buckle to the hole that you wear the belt on. Use the resultant measurement to order your belt.
View our delivery & returns policy
You may also like...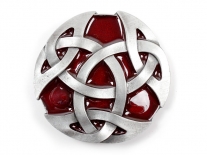 £16.95
FREE UK Delivery
(Approx $26 / €20)
Buy now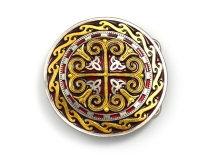 Celtic Silver Cross Shield
Belt Buckle
£20.95
FREE UK Delivery
(Approx $32 / €25)
Buy now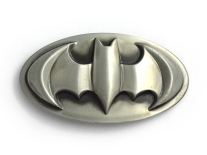 £10.95
FREE UK Delivery
(Approx $17 / €13)
Buy now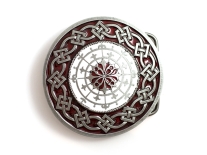 Celtic White Centre Boss Shield
Belt Buckle
£20.95
FREE UK Delivery
(Approx $32 / €25)
Buy now