Ban the Bomb (Peace symbol) Belt Buckle
£10.95 (Approx $17 / €13)
Product details
A variation of the Ban the Bomb and CND symbol
The CND symbol is one of the most widely known symbols in the world; in Britain it is recognised as standing for nuclear disarmament – and in particular as the logo of the Campaign for Nuclear Disarmament (CND). In the rest of the world it is known more broadly as the peace symbol.
What size do I need when ordering a belt?
When when you purchase your belt we need your external waist measurement. This is the measurement for the belt to fit over any garments that you will wearing it with.
Usually this adds at least 2 inches to your normal waist size, however for the best results measure an existing belt from the pin in the buckle to the hole that you wear the belt on. Use the resultant measurement to order your belt.
View our delivery & returns policy
You may also like...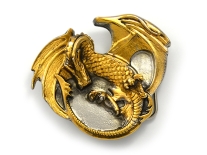 Senga Dragon Pewter Gold Plated
Belt Buckle
£25.95
FREE UK Delivery
(Approx $40 / €31)
Buy now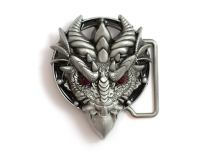 Game of Thrones Dragon
Belt Buckle
£10.95
FREE UK Delivery
(Approx $17 / €13)
Buy now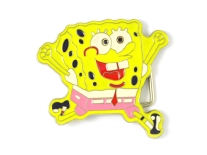 Spongebob Square Pants
Belt Buckle
£10.95
FREE UK Delivery
(Approx $17 / €13)
Buy now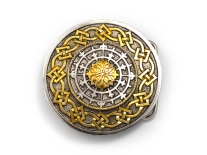 £19.95
FREE UK Delivery
(Approx $31 / €23)
Buy now