Budweiser Cross Belt Buckle
£20.95 (Approx $32 / €25)
Product details
Budweiser is a pale lager introduced in 1876, and has grown to be one of the highest selling beers in the USA.
This buckle is the new cross logo and branding we are used to from Budweiser. This is a high quality, hand finished buckle made under license.
What size do I need when ordering a belt?
When when you purchase your belt we need your external waist measurement. This is the measurement for the belt to fit over any garments that you will wearing it with.
Usually this adds at least 2 inches to your normal waist size, however for the best results measure an existing belt from the pin in the buckle to the hole that you wear the belt on. Use the resultant measurement to order your belt.
View our delivery & returns policy
You may also like...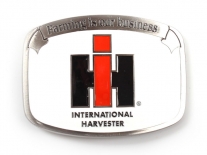 International Harvester
Belt Buckle
£22.95
FREE UK Delivery
(Approx $35 / €27)
Buy now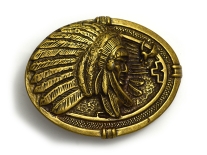 Native American Headdress
Belt Buckle
£9.95
FREE UK Delivery
(Approx $15 / €12)
Buy now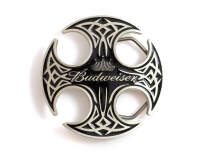 £20.95
FREE UK Delivery
(Approx $32 / €25)
Buy now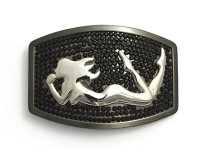 £15.95
FREE UK Delivery
(Approx $25 / €19)
Buy now